If you are looking for a way to make your house move more budget-friendly, you should simply do some decluttering before you get to the packing stage. By getting rid of some of your possessions, you will be able to:
Use a smaller moving vehicle
Pack and move faster
Enjoy more space in your new home
Invite some order into your life
Before you ring up your local man with a van in North Ockendon RM14, for instance, and fill a whole transit vehicle with a ton of items you do not need, take the time to get rid of all the clutter prior to your relocation. But which are the items which you should definitely chuck? Let's find out now!
Items you have never used
Books that have not been read, DVDs that have not been watched, clothes that have never been worn – every household has them. You probably think that one day you will finally sit down and read that dusty book on your bookshelf or go through the entire DVD box set of CSI but if you have been holding on that thought for the past 3-4 years, this is not likely to happen… ever. Just be honest with yourself and admit that you simply have better things to do, see, read, wear, etc.
Expired products
Even if you pride yourself on your frugal grocery shopping habits or your excellent health and looks, do not forget to check if you have medications, cosmetic products or food that has expired. If you find any such items, there is no point of trying to sell or give them away. Simply throw it in the bin.
Takeout menus and random leaflets
It is always a good idea to have the takeout menu of a local restaurant somewhere in your kitchen or to keep leaflets for handyman or cleaning companies that work in your neighbourhood. If you are about to move out of that area, however, you will no longer need them. So, do not even think of taking them with you.
Incomplete sets of items
Do you own a set of plates that is now incomplete because some of those same plates have cracked or were broken over the years? Maybe you have unknowingly generated a massive collection of advertising mugs because for some reason today every business out there feels like giving mugs with their logo to their clients. Having too much of these things makes little sense because you are not likely to use a mismatched set of plates when you are hosting a dinner party. Instead, you would use your brand-new and, above all, a complete set of dinner plates to make a good impression on your guests. If you don't have one, now would be the perfect time to get it. Moving to a new home gives you the perfect excuse to go tableware shopping!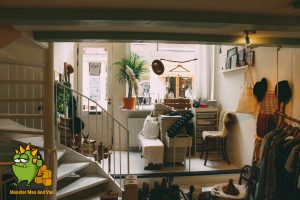 If you fear that you will waste too much time decluttering, you can opt for a professional moving company, such as Monster Removals, that offers comprehensive and speedy rubbish removals in London as an additional service. Using some in-house assistance is cheaper than hiring a separate team of pros for that job.