If you don't have the necessary time or resource to handle your end of tenancy cleaning, keep calm and give us a call. We employ fully certified sanitation contractors and our cleaning services are of world class quality. Hiring us to do your end of lease cleaning is the shortest path to getting your deposit back.
We have the expertise and technical capacity to sanitise both commercial and residential rental units, so rest assured that the type of your cleaning project won't be an issue. All the London end of tenancy jobs for which we are contacted are organise and carried out by our crew of highly qualified and extremely capable cleaners. Having assembled a cleaning team of highly trained and hard working cleaners ensures sanitation services of the finest quality.
We can perfectly clean even the most tarnished items and areas of the property
We have provided to our cleaning experts the finest sanitation machines. It is because of our top notch equipment that we are able to easily clean even the most capricious features such as:
Carpet and rugs
Hardwood floors
Marble countertops
Ceramic tiles and bathroom amenities
Delicate technology
Kitchen appliances
We are also able to remove all the dirt and dust from the hard to reach areas due to the fact that we can get an easy access to them via our sanitation tools. So, rest assured that the rental unit will be cleaned flawlessly and that your landlord will be more than satisfied with the moving out cleaning we did and the condition in which you will vacate his property, respectively.
We care about the environment and work with eco-friendly products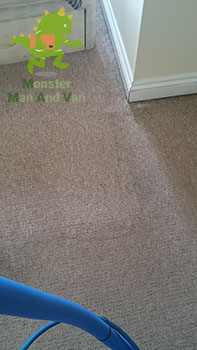 Our company is environmentally conscientious and this is why we work with green cleaning products. The solutions that we use don't contain any toxic or chemical ingredients and are deemed 100% safe by several health organisations. The fact that we work with eco-friendly detergents shouldn't bother you because the truth is that such products are way more efficient than their traditional counterparts and can easily clear all types of stains and spots.
Feel free to explore our company website in order to learn more about our London end of tenancy cleaning services. Also don't be shy to contact us and request additional information along with your free quote.
Our company operated throughout London, the capital of the United Kingdom. The city is one of the oldest continuously inhabited urban settlements in Europe as it was established by the Romans during the 1st century. Today, London is a major European city and is home to numerous prolific institutions. It is also the location of several well-known landmarks such as the Tower of London which houses the Crown Jewels. The stronghold lies adjacent to Tower Bridge which many consider to be to the most famous river crossing in Europe. The structure dates back to the late 19th century and is 244 metres long, and is classified as a bascule and suspension bridge.