The London Borough of Southwark is located in the southern part of the English capital. Although many people think of it as the borough sitting opposite of the City of London, Southwark too has a strong local economy. Many companies with a global presence have offices in the area and the borough is a key location for the country's publishing and print industry. In addition to that, the Southwark has countless remarkable landmarks like:
The Shard
Borough Market
Tate Modern
Imperial War Museum
Dulwich Picture Gallery
Burgess Park
Some of the most popular local attractions are actually the bridges that connect Southwark to the City, among which are Tower Bridge, Millennium Bridge, Southwark Bridge, Blackfriars Bridge and the London Bridge. But aside from the swarms of visitors, these bridges are probably the only big thing that this London Borough and the City of London have in common.
Some of London's most diverse districts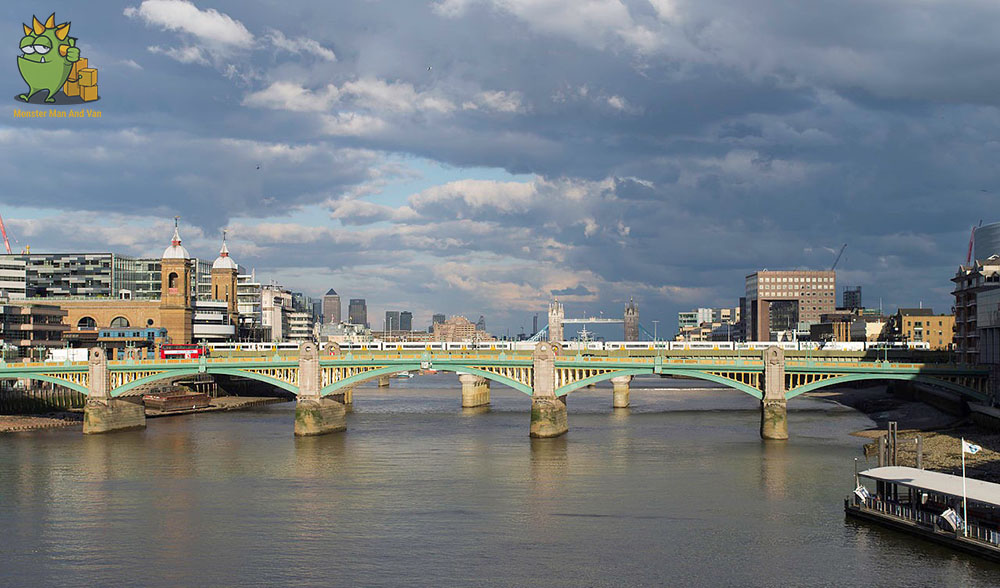 The Borough of Southwark is notorious for its diverse population. It is home to many large communities of immigrants and that fact is particularly obvious in the district of Rotherhithe. One quick walk around the area and you will realise that even the names of the local streets and buildings are not typical for a city like London. Finland Street, Baltic Quay, Sweden Gate, Russia Dock Woodland, Canada Water… place names in Rotherhithe are quite international. That is because the district used to be a major port in the past. It is set on a peninsula which made it very suitable for the role. Over the centuries, it became an important trade point that connected London with Scandinavian and Baltic countries. As a matter of fact, the architecture seen in some areas in Rotherhithe is inspired namely by that of Norway. There are many immigrant communities in the district including South African and Scandinavian ones, as well as the biggest Chinese community in the London Borough of Southwark. Moving home to Rotherhithe will certainly give you a sense that you are living not in the English capital but in some small Norwegian town, for example. If this is what you are looking for, book a skilled man and van in Rotherhithe SE16 and let the fun begin. Ask your removals company to give you a free instant quote if you want to speed up your relocation.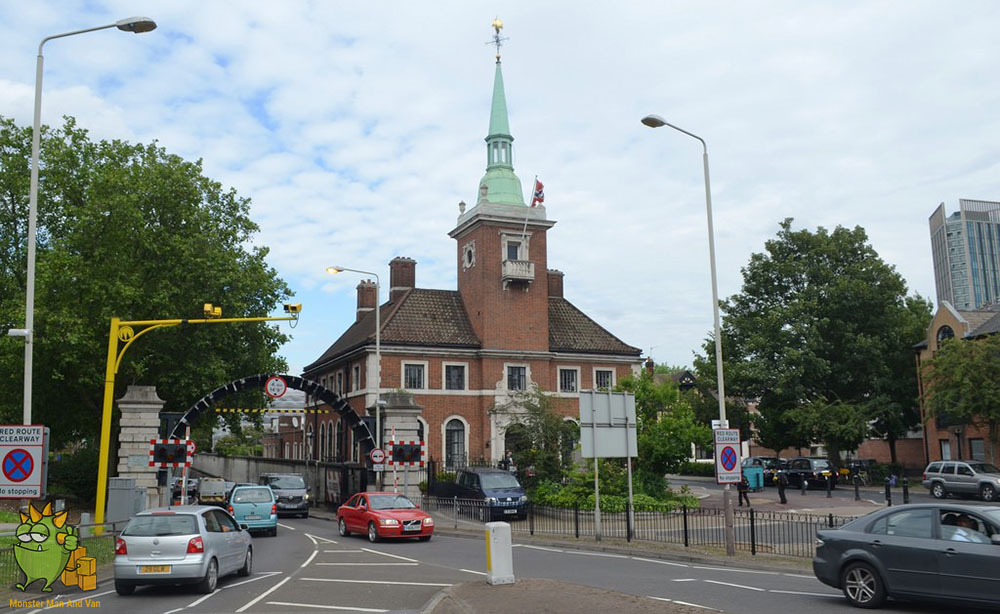 Surrey Quays is one of the most picturesque areas in Rotherhithe. Its boundaries are rather loose but it too offers plenty of waterfront housing options even though that less than 50 years ago it was the location of the Surrey Commercial Docks. If you wish to relocate here, make sure you call a licensed man with a van in Surrey Quays SE16. Many of the properties in the area are newly-built and modern blocks of flats and you will definitely need some professional help to move all of your furniture and heavy items to your apartment.
Peckham is also among Southwark's most diverse districts and it has communities from Nigeria, Ireland, India, China, Eastern Europe, Vietnam and many other parts of the world. They all live side-by-side with the local working-class community. Peckham going through a gentrification process which has helped it establish itself as a particularly hip and trendy place. There are many independently-owned cafes, small shops, bars and eateries in the district which attract London's young population. As the area is continuing to develop, property prices will continue to rise. So, now is the time to make the most of the situation. Find a reasonably priced moving van service in Peckham SE15 and move to the district while you can still afford it.
Newington is quite similar to Peckham because it is multi-ethnic and filled with new properties. A great part of the district was entirely rebuilt during the 20th century. Do hire a local man and van in Newington SE1, SE17 when relocating there since the area is often mistaken for Hackney's desirable Stoke Newington.
First-time buyers' favourite districts
Young families and first-time property buyers love Southwark because the districts in the borough have a central location and they have or are presently undergoing a gentrification. Such is the case in Walworth SE17 which is famous as the birthplace of scientist Michael Faraday and poet Robert Browning. Nunhead is also a magnet for first-time buyers for the same reasons. Plus, it offers plenty of great value homes. To avoid stretching your budget, you should opt for a cheap moving van service in Nunhead SE15.