Moving away from your home and your parents can be difficult but it can also be one of the most exciting experiences in your life. You need to think about what will change in your life and how to make the best of this experience. Once you leave your home, you are becoming an independent individual who is responsible for their decisions and acts. You will have more freedom, but you will also have a budget and you will need to stick to it, for example. You will make the most of your decisions alone but your decisions will have consequences as well. So, it has advantages and downsides. Nevertheless, you need to prepare for a big change mentally and emotionally.
Finding an accommodation
One of the first steps to your independent life as a student is finding a proper accommodation. It can be on or off the campus. Finding accommodation on campus is more convenient for more reasons, but sometimes you have no other choice than finding a flat or a house. After you do that, you will need to find housemates you will share your place with, your friends from university you know. After you make sure everything is ready for moving in, your next step is packing and finding the right transportation solution, depending on the distance.
Removal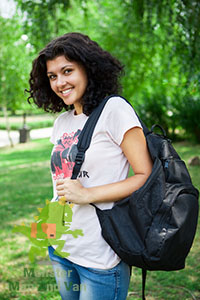 If you are moving into your new place for the first time, you need to make a plan of things to pack. Before you start packing, make sure you have moving boxes and other moving supplies prepared. Start packing early because you will not have enough time for last-minute packing. Pack everything you think you may need there: books, clothes, kitchen items, etc. Ask your parents or friends who have already been in the same situation for help. Then, you need a vehicle that will transport your items to your new address. Whether you need a small move or a student removal, man and van service for moving out of Mile End to your college, for example, is the right solution. There is a big market and finding a reliable and experienced man and van company can be challenging. You need to make a thorough research and check if the company is BBB checked, licenced, if it has a moving history and testimonials, customer reviews, etc. It is recommended that you hire a company that has years of experience in the industry and that is referred by a friend or neighbour. Monster man and van is one of such companies that you can trust and that will provide excellent service at an affordable price.
Settling in
Your moving truck has arrived. What do you need to do next? Perhaps you will want to take a walk through the area and check where the stores, parks and other relevant buildings are. Perhaps you should go and buy some food and other items you may need. You can leave unpacking for later. Once you get familiar with your new environment, you can start unpacking and organise your place. Perhaps you will feel nostalgic at first, but you are here now and you need to make the best of every opportunity you see. Good luck!