Moving is a challenging and stressful event, whether you are moving a household or office. You need to research and find all necessary information that can ease the process of relocation. You need to make plans, lists, budget and take into consideration a lot of factors prior making any decision.
Careful planning
One of the first tasks you need to complete prior to moving is to draw up a carefully designed plan and stick to it. Go to the grocery store and ensure a full fridge two weeks before moving. Create a movingbudget and according to it and other factors (for example distance); decide whether to choose a professional moving company or to move on your own. Change your address, bank accounts, utilities and run other similar errands. Find enough information about your future city and neighbourhood. Take a trip there to meet the environment if possible. If you have items for sale, sell them on time.
Packing your belongings
When it comes to packing, it is a time-consuming task that requires organization and careful planning. Before you pack anything, go from one room to another and ask yourself if you really need some of the items.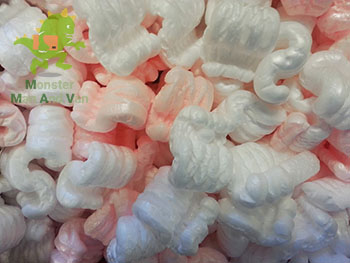 When was the last time you used them? Relocation is an ideal opportunity to declutter your home and avoid packing and transporting items you will no longer use in your new home. Get rid of those items by selling some, donating or simple tossing into a trash bin (items that cannot be prepared or reused). Additionally, when you start packing, make sure you pack non-essentials first. Leave the items you will use until the moving day for last. And don't forget to label boxes and list the contents. Don't pack just to pack. You should label boxes, use different colours to code them, etc. This will help you find items you are looking for among all those boxes once you arrive at your new address. Also, use suitcases, baskets, laundry bins and other for packing. Make sure you pack in an organized way so that more items can fit.
Hiring professionals
Depending on the distance, your budget and other factors, you need to choose whether to hire a moving company/man and van service or to opt for DIY removal. Skilled movers will offer a great service and ensure a safe transportation of your belongings to the final destination in Millwall. Hiring professionals for long-distance removals is a must but if you are moving down the street and you do not have too much to move, you can do it on your own with the help of your friends. However, do not underestimate this kind of removal because there is still so much work to do.
Preparing your new home
If you have an opportunity to go to your new place and prepare it for your arrival, do it. Clean it, prepare a fridge and fill it with food and stock it up with essentials. If you are moving abroad, it is recommended that you organize a trip to meet the country, culture, neighbourhood, important buildings and of course, your new home. You should see if everything is in order.