It's again that time of the year when temperatures outside fly off the chart. Being outside in the heat on a summer day is a challenge in its own right but what if you have to move home in this scorching weather? This scenario is anything but pleasant but if you don't have any other choice, you should just accept the facts – namely, that things are about to get sweaty, sticky and smelly. And yet, that will be the least of your problems because there will be plenty of other things you will need to worry about.
Keep refreshments handy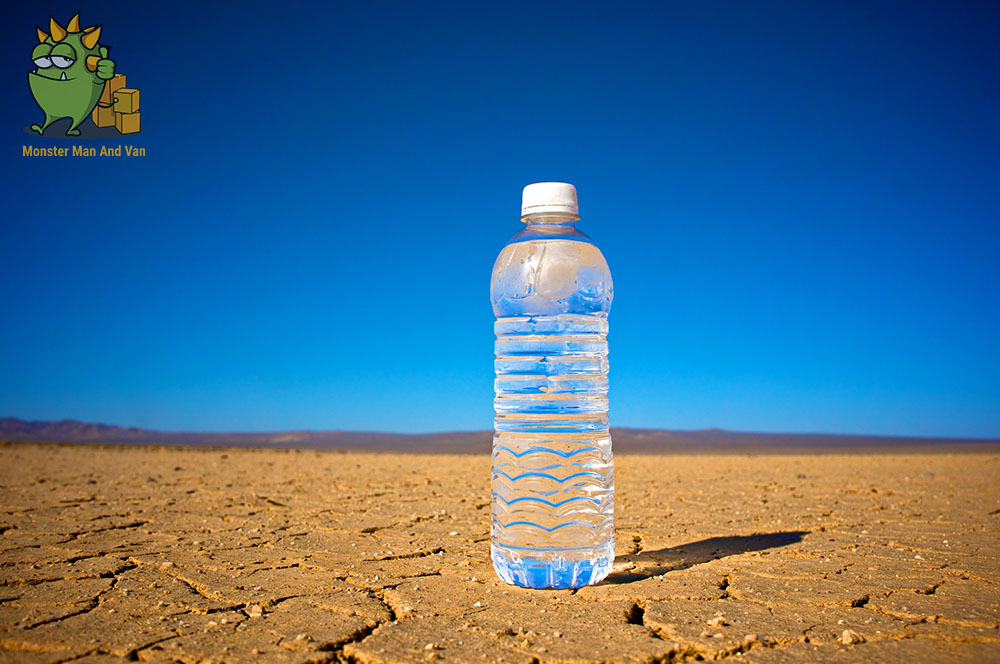 The most important rule when you are moving house on a hot summer day is to keep yourself and the ones around you hydrated. Carry a bottle with water wherever you go. You can also stock the fridge with cold drinks or to fill a cool bag with refreshments. Don't forget to offer some to your movers as well. They, too, will need some help cooling down. Getting some snacks is also a good idea. Aim for three main food options – something cooling, something salty and something sweet. They will help you keep your blood pressure and sugar levels within the norm and to fight the heat.
Start early in the morning
Even if you are not an early bird, you will need to act like one if your moving day is predicted to be dangerously hot. The heat wave usually starts at 10 am so try to do all the heavy tasks before that time, like loading the van, moving the bulky furniture pieces and etc. Also, if possible, you should avoid doing anything between 11.30 am and 15 pm since these are the hottest hours of the day. Don't forget to:
Wear comfortable and light-coloured clothes
Put on your sunglasses and a hat
Apply sunscreen
Keep your items away from the heat
Don't leave your belongings under direct sunlight. Even if they are well packed in boxes, the high temperature outside may still damage them. Be extra careful with electronics like flat-screen TVs and laptops because they tend to be incredibly sensitive not only to direct sunlight but also to heat in general. If you can, hire a temperature-controlled moving vehicle.
Take special care of your kids, pets and plants
If the weather is very hot, do not engage the children in the moving process. Leave them with a friend or with their grandparents. Kids are very sensitive to extreme temperatures and they can dehydrate two times faster than adults. You can do the same thing with your pets. Whatever you do, do not leave your kids or your pets in a hot car. Even a couple of minutes may result in a heat stroke. If you have no other choice but to drag the children and the animals with you on your moving day, make regular stops, bring plenty of water and snacks and turn on the air-conditioning in the car. As for your plants, water them well in the evening or on the morning before the move and keep them in shade.