The London Borough of Harrow is located in the northwestern part of the English capital and it has a population of about 247,000 people. With its low crime rate, green and tree-lined streets, excellent schools, the borough is like a magnet for families and young professionals. Even though Harrow is often viewed as one of the most affluent parts of London that is not entirely true. While it is made up of many well-to-do districts, the borough is a place of contrasts and diversity. In fact, Harrow is known as UK's most religiously versatile area since it is home to large Christian, Hindu, Muslim and Jewish communities. Its leafy character and the easy access it offers to London's central districts have turned the borough into an excellent spot for people looking to get away from the city's smog and noise without having to deal with a long and tedious commute.
Harrow's more glamorous side
As it was already noted, the London Borough of Harrow is not the most affluent borough in the UK capital. Still, if you find yourself in Pinner HA5, you might think otherwise.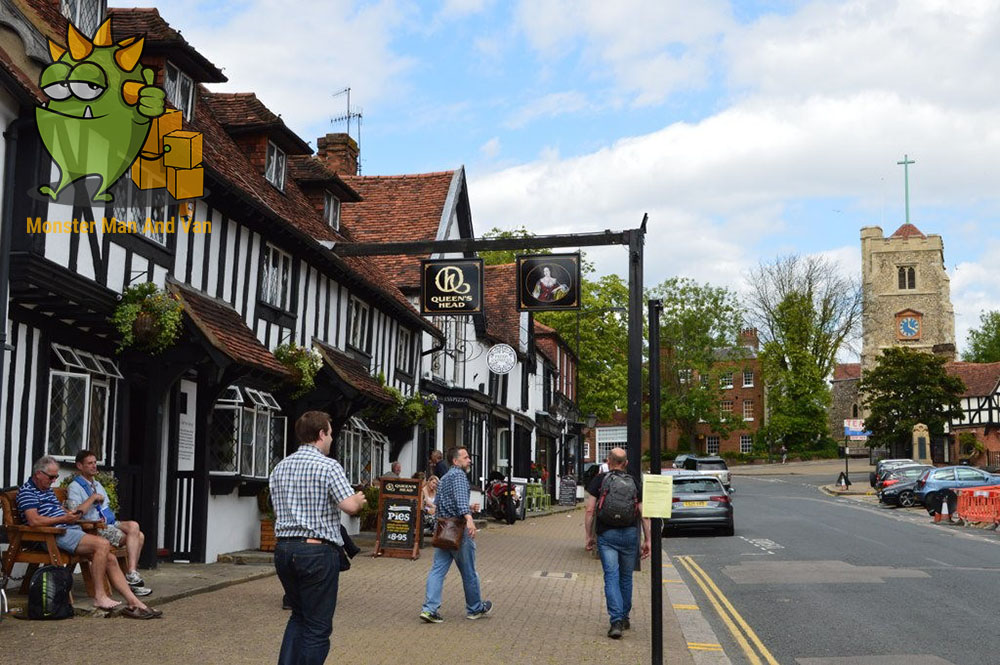 This beautiful and tranquil district looks as if it was taken on out of a catalogue of dream residential neighbourhoods. It is hands down the richest area in north-west London and it has the lowest crime rate in the capital. And as if that wasn't enough, Pinner is also home to an abundance of outstanding schools, among which are Pinner Park Junior School, Nowel Hill High School, Pinner Wood Primary School, West Lodge Middle School and others. It offers a quick commute to key areas like the West End, Baker Street and the City itself. Since Pinner remained largely rural until the early 20th century, it has managed to preserve some of its retro charm. That and its well-developed transport links, make the district a desirable, yet affordable location.
Stanmore HA7 shares a lot in common with Pinner. Both areas are popular among families, commuters and young professionals thanks to their prestigious schools, lush parks and almost village-like atmosphere. However, Stanmore is slightly more diverse than Pinner in terms of population and it offers much more green open spaces. The latter is not accidental since this London district is set in a place where the big city meets the countryside. As a result, Stanmore has two impressive outdoor recreation sites – Whitchurch Playing Fields and Stanmore Park, as well as an abundance of beautiful manor houses.
Simple but not boring
The borough of Harrow also has a different face which can hardly be compared to the dreamy districts of Pinner and Stanmore. Wealdstone HA3, for example, will not strike you as a particularly attractive area.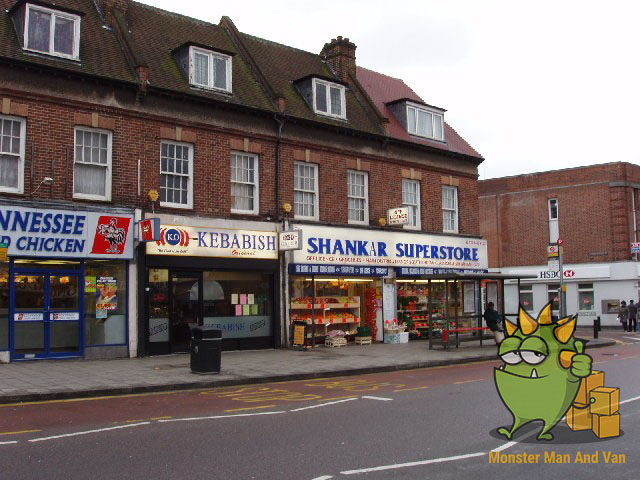 As a place that is often seen as a working-class and immigrant district, it can appear to be a rather grey spot, especially when it is compared to the borough's more high-class spots. Similar is the case with South Harrow HA2. Nevertheless, that does not mean that these Harrow districts are lacking interesting sights or amenities. With its Roxeth Recreation Ground and Alexandra Park, South Harrow is as leafy and lush as Stanmore. The district's Northolt Road is lined with interesting shops that offer exotic food from many different parts of the world. Just like in all other areas in the borough, the religious diversity in South Harrow is fascinating. From Catholic and Methodists to Anglican and Free churches – the places of worship are as versatile as the local population.
And then there are places like North Harrow HA1, HA2 – a pretty and safe suburban area that has been enjoying a rising popularity in more recent years, but it still cannot compete with the affluence seen in Stanmore and Pinner. On the other hand, it also cannot be put under the same category as South Harrow and Wealdstone since it is better connected, more developed and lively than them. In fact, North Harrow is a lot like the borough of Harrow itself – it cannot be described with just one word since it is a place of contrasts.
Most of the local attractions and sights are open spaces or parkland. The most interesting of landmarks in the London Borough of Harrow include:
Pinner Memorial Park
The Grove
Headstone Manor Recreation Ground
Stanmore Country Park
Headstone Minor Museum
Harrow Recreation Ground