Traffic jams are mostly typical for big cities with high number of citizens, bad infrastructure and undeveloped urbanism. It could be a main reason for your bad mood in the morning when you are trying to reach your workplace and later when you come back. Even if you are using public transport you can be stuck in traffic because of the milestone line of cars. A lot of effort needs to be taken in order for our cities to be clean and comfortable for us.
First of all, people should realise that it is not faster to use their cars to go to work. We all think that public transport is inconvenient due to the fact that these vehicles have a lot of stops, but the truth is that they are sometimes faster. When all of us prefer travelling with our own cars, we create a lot of troubles to others who really need to be right on time. On the other hand, so much cars at the same time have extremely bad influence on the air we breathe. If our city is well organised with different means of public transportation such as underground lines, bus routes and railways in a great variety of directions, we can use it every day. Furthermore it may turn out that it is cheaper to travel not by your car.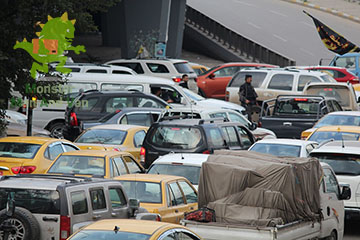 Some cities expand really quickly and it is difficult to maintain their infrastructure. Usually cities grow on their outskirts but in the centre there could not be made a great change. Typically the main traffic congestions are around the centres where a lot of people work. However if you live far away from your working place it would be hard to reach it when it's in other part of the town.
On the other hand, there are professions which require driving from one place to another and it is not possible via public transport. Some of these services such could be:
Man and van
Food deliveries
Cleaning
Storage supplies
Companies, that offer such help, promise their clients fast servicing and it is not possible to be stuck in traffic. On the other hand, we as customers demand their correctness and we expect them to be right on time. When you need man and van assistance, usually you don't have much time to waste and that's why you ask for help well trained and equipped people. Although it is possible to check for current situation in the city and traffic jams it is not always easy to avoid them.
When there are no traffic congestions it will be of great benefit for ambulance drivers and doctors who are going to save someone's life. You may not see it as a problem to travel alone with your car, but in fact you can help someone to do their job better if you at least invite two or three colleagues for a shared travelling. When you deny public transport you can offer other people to accompany you and it is another way to help reducing the jams.