When moving, you need to make several important decisions to make the transition as smooth and stress-free as possible. You need to pack your belongings, plan on whom to inform about your removal, hire a reputable man and van in Plaistow E13, for example, or rent a storage unit. Downsizing or moving out of a house to an apartment means that you will probably need to store some of your belongings. Among things to consider, including how big unit you need, for how long you are planning to rent it and so on, you also need to know whether you need climate-controlled storage.
What is temperature-controlled storage actually?
Climate controlled storage is not all about the temperature as many of us assume. Sure, such units guarantee that temperatures will never reach the extremes and thereby cause damage to your property. Other characteristics of such units are:
the air quality is different inside such units because the air circulates constantly
humidity control enables units to usually keep the base humidity around 55%, preventing mould and mildew
they are sealed and insulated to prevent dirt and debris from entering inside
they keep out vermin and other insects
Now that we know few facts about climate-controlled storage units, there are few things to consider first before making a final decision on whether you need this type of storage.
Know what items require climate-controlled storage
When thinking about temperature-controlled storage, most people think that valuable items, such as antique furniture, artwork, fragile tapestries, and other, should only be stored in such units. However, there are other items that can be affected by weather changes or humidity. For example, wine, musical instruments, electronic and many other items need special care when storing. Also, paper is subject to yellowing, mould and mildew and shrinking in damp conditions. Therefore, any valuable books, important documents, family albums and other items made of paper are also perfect candidates for climate-controlled storage.
The longevity of storing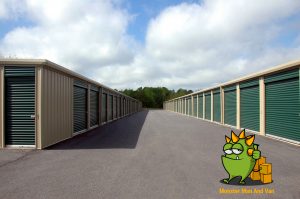 If you are storing items for a short period of time, considering the fact you are living in the area where the weather is stable and the season is favourable, you may not need to rent a climate-controlled space. You can consider a convenient storage service in London offered by your mover. Not only this option will enable you to save time and money, but you will enjoy peace of mind knowing your belongings are safe in units of a trusted moving company in London.
However, storing items for a longer period where the weather is unpredictable or wet and cold, then consider climate-controlled storage to ensure your belongings are safe.
The value of items you are storing
It is recommended that you make a value assessment of the items you want to store. Additionally, just like you should buy insurance when moving house, the same way you want to have insurance to cover any potential damage to your items while in storage. Purchasing additional coverage is a smart move when it comes to valuable items.
Shop around
After you decide to opt for climate-controlled storage, do your homework and research companies that rent units. Check their history, customer reviews, learn more about their reputation or insurance options they offer, compare prices and other.