Newham is the North East London borough that is rapidly becoming popular with young professionals looking for modern apartments and great retail opportunities, as well as with tourists who are eager to see this host borough for the 2012 Summer Olympics. Home to the London Olympic Stadium, the London Aquatics Centre and Premier League football team West Ham, visitors and residents are also thrilled by restaurants and retail that Newham excels, as well as vibrant cultural spots, its green spaces and other amenities and attractions.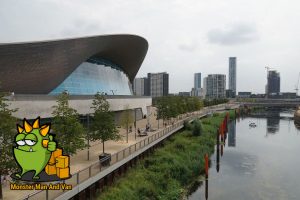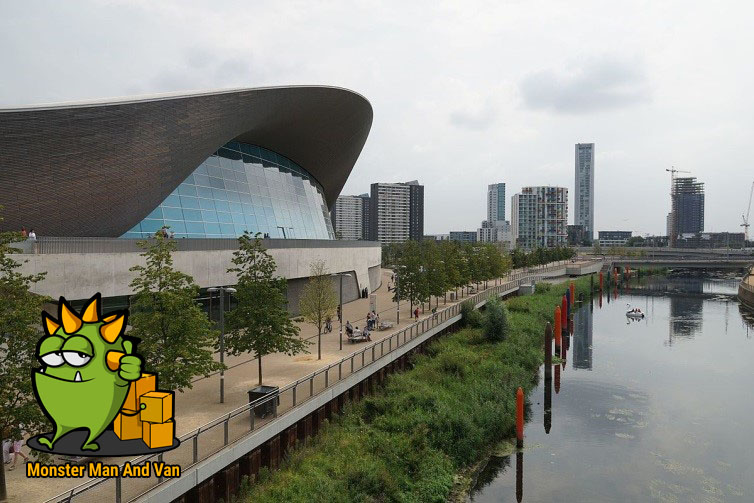 The London Borough of Newham is formed from the former Essex county boroughs of West Ham and East Ham, within east London. It is located only 5 miles east of the City of London. Newham has a lot of places of interest, including:
Newham City Farm
House Mill
Queen Elizabeth Olympic Park
Westfield Stratford City Shopping Centre, etc.
Pictured: Queen Elizabeth Olympic Park, London
If you are planning to visit this rapidly developing borough and learn more about its history, dining scene or popular attractions, make sure you don't miss some of the following places that are worth visiting.
Little Ilford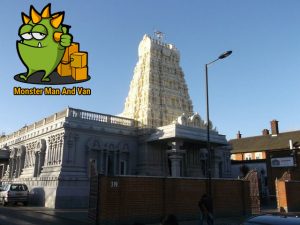 Usually described as a lost village and parish located on the opposite side of the River Roding from Ilford itself, Little Ilford is an area of Ilford in the London Borough of Newham, dating back to Saxon times with a wooden church and population of ten. Today, with a population of 16.000, it is well-known for Church Road where you can find many shops, cafes, restaurants and other facilities, including a cab office. Two important places of worship you can visit are:
The St Stephens Church
The London Sri Murugan Temple – one of the major centres of worship for east London's Hindus
Pictured: The London Sri Murugan Temple, Little Ilford
Little Ilford has one school called Little Ilford School, as well as the Tunnelling and Underground Construction Academy dedicated to education in soft-ground tunnelling techniques. Moving to this charming area will be a lot easier if you hire a trustworthy man and van in Little Ilford E12.
Manor Park
This lovely and historic area of The London Borough of Newham was once a part of the manor of Little Ilford that became independent in 1810. The new suburb was named after the manor house that still stands in Gladding Road but has been converted into flats. Victorian terraced houses designated a Conservation Area in 1984 are dominant in Manor Park. Most of the original properties survive intact, including Manor Farm. If you are planning to visit and admire an original charm and character of such structures, don't miss the Earl of Essex, a Grade II listed public house. Additionally, you won't have issues finding high-quality man with a van services in Manor Park E12. Your relocation to a lovely Manor Park will be an absolute breeze.
Maryland
From Time Spiral to the 23-storey Henniker Point and outstanding primary schools, Maryland is an area that offers a unique and breath-taking experience for both visitors and residents. Famous for the historic Maryland Point Light, a vast range of outstanding man and a van services in Maryland E15, Dorothy Kilner – children's writer, and other, this well-connected area is surely worth exploring.
North Woolwich and Silvertown
North Woolwich and the adjacent Silvertown are slowly regenerating industrialised settlements and dockland districts that are much known for sugar refineries, different plants and factories. The North Woolwich Old Station Museum in North Woolwich used to be a major attraction until its closure in 2008. Recent residential developments primarily focused on West Silvertown means that this part of Silvertown is ready to accommodate more residents who are looking for modern housing, restaurants, commercial buildings, local convenience retail facilities and other.
For those who are looking for an affordable area with great transport links and fantastic people, Silvertown is the right place to go. In addition to this, you will be surprised by a cost-friendly man with van in Silvertown E16 ready to provide top-notch service. Also, don't miss in Silvertown:
Il Bianco restaurant
Silvertown Quays
Royal Victoria Docks London
La Lounge bar, etc.
And finally, when in North Woolwich, do see London Pleasure Gardens, Royal Artillery Barracks and Museum, City Island Bridge and other. If you're planning to relocate, the most reliable man and van services in North Woolwich E16 are available to you.
Pictured: Royal Victoria Docks, Silvertown