If your employer is moving offices, you can get the advantage of an employee relocation policy your company offers, which is administrated by corporations' human resources departments. These policies differ and depend on the size of the company and the resources it offers. Unlike household removals, corporate relocations transferees or new hires normally have distinctive removal guidelines or policies for their removal. Employees might have one or several policies, depending on the employee and their status in the company. Therefore, before contacting moving companies, make sure you are fully informed about employee benefits, costs and other factors of employee relocation.
Employee benefits when moving office
As mentioned above, there is no standard employee relocation policy because this depends on the size of the company, the number of removals the company conducts per year, type of relocation, distance and other factors. But, most businesses do offer the following:
Packing service by a professional man and van in London
Temporary housing allowance
Visas and stay permissions and language teaching (if you are moving to another country)
In addition to this, many corporate relocation policies include packing and moving the contents of the home and provide details on repayment provisions if the employee decides to leave the company within a certain time frame, or removal bonuses. Also, the majority of companies will offer employment assistance to the partner or spouse. But this doesn't end here. Many big corporations will help transferees pay for home sale/ home purchase costs, help with limited housing allowance, storage costs, home-finding trips, assistance in finding a new school for the children, etc. But the policies will not cover mortgage expenses and losses or costs of joining social or sports clubs.
How to acquire additional employee relocation benefits?
If you want to make sure that you get the best offer considering your employee relocation policy, you can try to get as much information as possible by asking the right people the right questions. Try with people in the company where you want to work or in your specific industry. Since the benefits different companies offer vary, it is important that you do your research and take your skills and your value to the company into consideration. You have to know what will work for you and what won't. Just make sure you are also ready to negotiate.
What are the costs?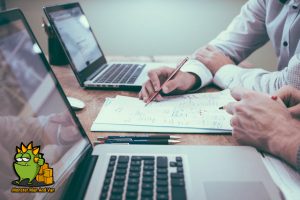 The cost of employee relocation varies. It is recommended to discuss these questions with your company and unparalleled man and van services in Tottenham Hale N15, N17, for example, your employer is planning to hire. Studies say that mid-size and large companies will pay carrier transportation expenses directly, and small companies will reimburse transferees or new hires for these expenses. Employee moving expenses depend on the size and type of homes and destination, the range of services you will need (packing, storage, etc.), distance (local or nationwide), the time of year and other factors. Other costs include travel expenses (meals, motel taxes, gas), water, gas/electric, phone fees, food and groceries at your new home and other.