Camden is one of the smallest London boroughs. Its territory occupies an area of barely 21.8 square kilometres. In comparison, the capital's largest borough, Bromley, spans over a territory of more than 150 square kilometres. Despite its modest size, Camden is a mix of different worlds, each more colourful and amusing than the previous one.
Districts with unique atmosphere
Primrose Hill NW1, NSW3, NW8 is one of the most attractive districts in the London Borough of Camden. Property prices in this area can be quite high, but that is not due to the fact that there are many celebrities who live in this part of the UK capital. It is simply because Primrose Hill is a very posh spot with an unusually down-to-earth atmosphere. There are not many people who live in this part of the city, yet there are plenty of trendy cafes and shops nearby – something you do not get to see in every London area.
Swiss Cottage NW3 is like a more affordable version of Primrose Hill. It offers cheap residential properties and many shopping opportunities. Nevertheless, the district looks nothing like a London slum. The suburb has a strong individuality and it often combines architectural styles when it comes to housing. That is because Swiss Cottage was nearly destroyed during WWII. So alongside regular blocks of flats, the district also features big mansions on some of its main streets. However, most of these impressive homes have been remodelled into spacious apartment buildings.
West Hampstead NW6 maintains a rather low-key existence which is very surprising given the area's remarkable selection of bars, restaurants, cafes and shops. However, its close proximity to trendy neighbourhoods seems to play a key role in keeping it off the map… for now at least. Nevertheless, that has its benefits. For example, West Hampstead has a strong community spirit and it offers all modern-day amenities at a more budget-friendly price. It is only a matter of time before this well-connected and family-friendly district turns into a popular spot among home hunters.
Somerstown NW1 is among Camden's quietest areas. In fact, until recently, it was considered to be among the borough's dullest spots because of the lack of good job opportunities it offered. That, however, is no longer the case. A great part of Somerstown was entirely redeveloped which led to the opening of many bars and cafes. The general atmosphere in the district has lightened up and the living conditions have also improved. While it is true that the area has a residential character, it does host a number of festivals and street events every year.
St Giles WC2 shows yet another side of Camden. One of the first things you will notice upon setting your foot in this part of the borough is that it is filled with hotels. This should not surprise you since St Giles is one throw away from some of London's biggest landmarks and tourist attractions. The British Museum, Royal Opera House and numerous theatres are all situated nearby. No matter whether you are in London on a family vacation or on a business trip, you will enjoy the convenience that St Giles' location has to offer.
A transport hub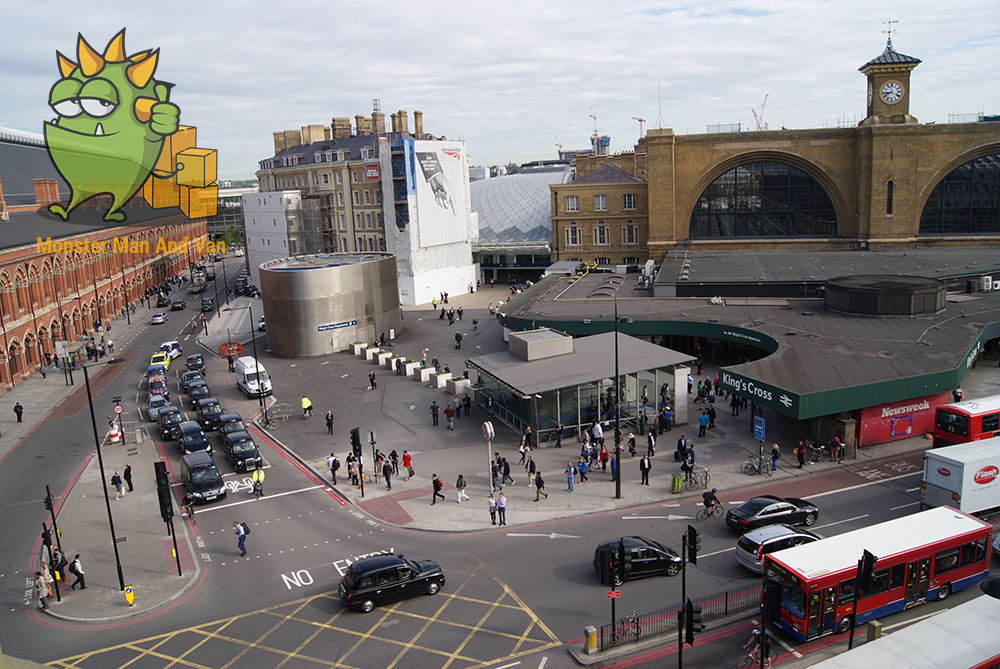 The borough of Camden is incredibly well-linked to the rest of London, as well as to places like York, Nottingham, Leeds, Cambridge and Edinburgh thanks to the fact that King's Cross WC1 and St Pancras WC1 are both part of its territory. The two districts have the busiest train stations in the UK capital. King's Cross alone serves more than 50 million railway commuters every year. Travellers who want to get from London to Debry, Leicester, Sheffield or Luton can use the St Pancras railway station. The facility also serves Eurostar high-speed trains to Paris, Lille and Brussels.
King's Cross and St Pancras share one tube station. Still, it is the largest interchange underground station in the English capital – a fact that further strengthens Camden's position as an important transport hub in London. The future seems even more promising for the borough since the facilities in King's Cross and St Pancras are constantly being updated and renovated. One of the boldest projects is expected to introduce high-speed train services between London's King's Cross and a train station in China's Beijing.