Islington is one of the smallest London Boroughs. Given the small territory of land which it occupies, however, it packs quite a lot of entertainment, fun and excitement. The borough offers a wealth of restaurants, cafes, theatres and cinemas. The cultural attractions in this part of London are truly abundant and include:
Islington Museum
Odeon Cinema
Hen and Chickens Theatre
Emirates Stadium
Almeida Theatre
Union Chapel
The Estorick Collection of Modern Italian Art
London Canal Museum
The King's Head Theatre
The only thing that is more diverse than the local entertainment and leisure options is Islington's population. There are big Irish, Bangladeshi, Caribbean and African communities and the ethnic minority groups in the borough make up nearly 25% of its total population.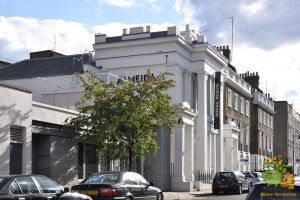 But the London Borough of Islington is not just a place of diversity, it is also a place of contrast. Some of the most prestigious areas in North London are set namely here and include districts such as Highgate and Kings Cross. However, the borough is also home to a few of London's most underprivileged districts. Often times, they are situated right between Islington's most attractive postcodes which is why contrast is a word that best captures the atmosphere in this generally lively part of the UK capital.
Cool, unpretentious and well-developed
Islington can offer many benefits to families but its most family-friendly area is Tufnell Park. That is because it has wonderful schools among which is also one of the most desirable educational institutions in the borough, Eleanor Palmer Primary School, as well as one of the best primary schools in London – Yerbury Primary School. Families are also lured to Tufnell Park by the presence of big Victorian houses in the area. The local shops and cafes are many and the amenities are excellent. The local population also enjoys access to all kinds of top-notch services among which are high-quality man and van services in Tufnell Park N7, N19.  This is a district that can easily compete with affluent London areas like Belsize Park, Hampstead and Primrose Hill and yet the prices here are rather budget-friendly.
Another attractive spot in Islington is St Luke's. It can be said that this is one of the borough's best-kept secrets. The area is located very close to London's financial districts but it is surprisingly quiet. It does attract crowds of people at midday since it has many amazing restaurants, cafes and pubs. Plus, there is even a food market on Whitecross Street which is open every day. The district is also quite practical as one can quickly find a skilled man and van in St Luke's EC1. This is easily one of coolest spots in Islington and it definitely deserves more exposure.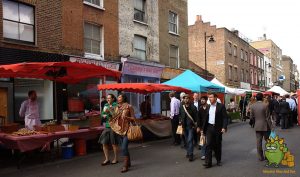 Unlike St Luke's, Nag's Head will not spoil you with a rich choice of public houses, coffee shops and hip places. This is an incredibly small locality in the area of Holloway and it is best known for once being the home of one of Islington's best pubs – Nags Head. This famous public house was closed more than a decade ago but the locality still carries its name. And yet, despite its small size, Nag's Head is home to a nice shopping area and it is located in near proximity to some of the best theatres and cinemas in the borough. So, if you would like to live in a compact and peaceful spot which is not isolated from the privileges of the city, hire a trusted man and van in Nag's Head N7 and make the area your permanent residence.
Rough and tough
While some parts of Islington are trendy and desirable, others are rather beat-down and rough. A good example of that is Pentonville. More than 33% of the local population lives in council housing. The area is also known for having the highest unemployment rate in the borough. And yet, it is comfortably sitting between two of the most fashionable districts in Islington – Angel and Kings Cross. But even here, one can feel the borough's lively and electrifying energy. Also, since the area is situated right on the edge of Central London, you can even enjoy comprehensive man and van services in Pentonville N1 which is available at a competitive price. This may be one of Islington's least attractive places but even it has its own special features.