People who have moving experience will tell you that moving is a stressful experience and many things can go wrong. Problems can occur when you least expect them but poor preparations and planning are main cause of moving troubles. Sure, there are problems that you cannot control like the weather, but you need to do everything you can to make sure your removal goes as smoothly as possible. The best moving strategy consists of planning every step of your removal carefully in detail and completing each moving task on time. Otherwise, you will face some of the following problems.
Here are basic and most common moving problems that can ruin your removal and turn it into a real nightmare.
Packing problems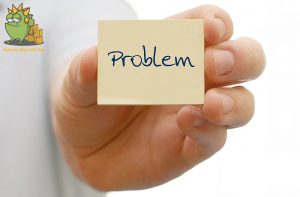 When packing, make sure you get rid of some of the items you don't use anymore or items that are broken. This is especially important if you have a moving budget ready. The more items you move, the more expensive it will be. Also, people forget to pack an essentials box, label the boxes, use quality and sturdy boxes, protect fragile items inside the boxes, acquire all necessary packing supplies, and other. Packing preparation is probably the most important part of removal because if you do not protect your items during packing, they are more prone to damage during transportation and loading/unloading.
Moving budget issues
Problem with moving budget might occur if your budget is not realistic. Also, adding services to your list subsequently will cause money issues. Try not to spend too much on moving supplies, boxes, or other little decorative items for your new home. Also, be prepared to handle unexpected situations and include it in your moving budget.
Utilities nightmare
This task might not be your favorite but you need to change your address, inform your cable and phone company about your removal, and transfer utilities. Poor organization would be finding out you don't have water or electricity after you arrive at your new address. Make sure you take care of all paperwork related to your removal on time to avoid unnecessary troubles.
Moving company problems
Poor planning also means not doing your homework and checking movers before you hire them. If you hire irresponsible movers, they might be late. If you hire inexperienced movers, they might turn up late, without proper moving equipment, and they can cause serious damage to your possessions due to their lack of moving knowledge and experience. However, the worst case scenario would be hiring moving scams that would take your money and simply disappear. Nevertheless, you can avoid all these problems if you do a thorough research, check recommendations, check how long the company has been in the business, ask for recommendations, etc. Don't be lazy and do your homework.
A solid preparation is necessary if you want to make your removal smooth and quick. Sure, bad things happen all the time even during removal, but you will minimize the chances of such problems if you make sure you have done everything you can to carry out your removal smoothly.