The summer season is upon us, and as such, we are already tempted to say goodbye to London and head for the beaches of the United Kingdom. However, a reverse trend is also afoot. Londoners are increasingly susceptible to the charms that London can offer to summer-lovers. Naturally, it would be easy to pinpoint the most beautiful estates and everyday tourist destinations across the country. Then again, taking a closer look at our own home city may also be advisable. Green spaces, open-sky performances, and relocating towards the fringes of the city, full of vegetation are just some of the things you could do.
The Whimsical and Charming Side of British Summer Homes in the City
If you are not from around the city area or the country even, there are certainly things that you may find confusing. Even then, British summer homes are charming. If you have had the good fortune to own a property or to move into a new home, then you would be pleased with the investment you have made.  Investing in some of the less populated, but equally buzzing areas is advisable. Have you heard of Keston? The rustic charm of the area will definitely tempt everyone. If you have or/and plan to relocate there for the sweltering summer month, you may rely on qualified man and van services in Keston BR2.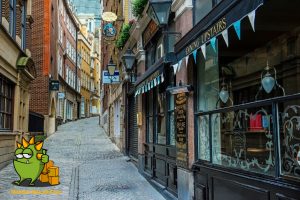 The area has well-developed transportation network, which connects it with the rest of the city. Regular train and bus services help residents to relax and wind off from the din and noise of London while enjoying all the benefits down to the last late-night performance out in the open summer air. This part of London has multiple great pastimes to offer and you will find it difficult to spot any fault with it, if any at all:
Children may sign up for a variety of after-school activities
Local clubs reunite grown-ups and younger generations
The area is quiet and peaceful in general and free of heavy traffic
The London Summer Burns like No Other
If Keston seems like an area you would gladly move into, you may consider summoning qualified help from trustworthy man and van services. London, as a whole, sports a good number of services that help long-time residents, newcomers and summer-holidaymakers to find and move into a new place. Dwellers often prefer to enjoy the quiet and shades of their own gardens and London offers an abundance of opportunities to do just that. Elsewhere in the United Kingdom, people are heading for affordable & enjoyable holidays.
A satisfying summer holiday by the beach is quite possible. All you have to do is make sure you have planned and have not left anything to chance. When you have responsibilities piling on, it is difficult to pinpoint every possible backfire. However, even if you see yourself left in London, remember that a reliable man and van service in London can be booked conveniently and help you with your office relocation. Before you know it, you will be moving in your makeshift summer home in London. Close to home and all the heart's contents. What a pleasant way to spend summer!